Image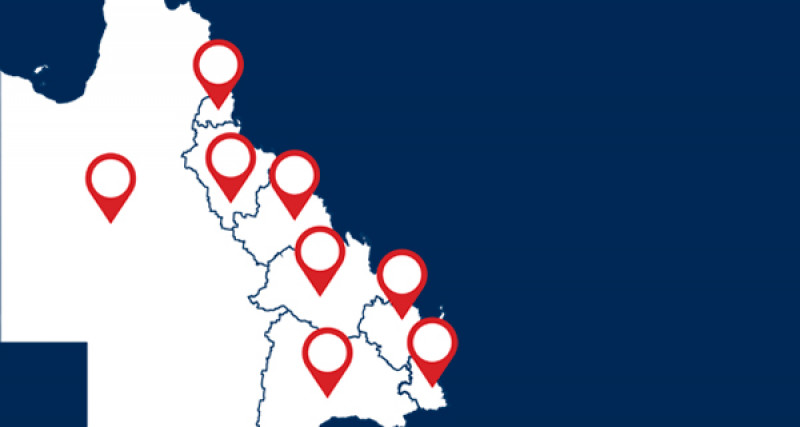 RTA Chief Executive Officer Jennifer Smith said the median rents quick finder was a useful resource for everyone in the rental sector.
"Tenants, rental property owners/managers and potential investors can easily access the RTA's median rents data to help them make informed choices about renting in Queensland," said Ms Smith.
"Whether you're thinking of renting in a particular suburb and want to know the price point, putting your property on the rental market or purchasing an investment property, RTA median rental data is easily accessible via our website.
"At a glance you can view the latest information on typical rents for recently rented flats or units, houses and townhouses in a particular postcode."
The RTA's latest median rent data has not thrown up any major surprises, although the median rent for one bedroom units in South Brisbane had increased 5.3 per cent year on year, while the median rent for two bedroom units in Brisbane region rose by 2.4 per cent.
Ms Smith said the data did, however indicate that the number of tenancies in Queensland continued to increase, with more than 14,000 new tenancies reported at June 2019, up 2.4% on the same time in 2018.
"At a suburban level, we have seen the number of tenancies in Woolloongabba, Brisbane increase by 65% compared to the same quarter last year, due mainly to an increase in student accommodation tenancies, while on a regional level, the number of tenancies in the Logan area increased 5.7 per cent," said Ms Smith.
"The number of rooming accommodation tenancies across Queensland has also jumped by 13.7 per cent year on year, with rooming accommodation now accounting for 2.7 per cent of all tenancies in Queensland, up from 2.4 per cent."
Rooming accommodation – such as boarding houses, hostels and off-campus student accommodation – is covered alongside general tenancies under the Residential Tenancies and Rooming Accommodation Act 2008, which is administered by the RTA.
With the number of tenancies continuing to increase, it's important for tenants and property owners/managers to understand their rights and responsibilities under Queensland tenancy laws. Information is available on the RTA website or by calling 1300 366 31
STATISTICS
Number of tenancies
2.4% - the increase year on year in the number of tenancies in Queensland
5.7% - the increase year on year in the number of tenancies in the Logan area
22.1% - the increase year on year in the number of tenancies in Yarrabilba
18.3% - the increase year on year in the number of tenancies in Brisbane City
Dwelling type
13.7% - the increase year on year in the number of rooming accommodation tenancies in Queensland
6.4% - the increase year on year in the number of one bedroom units in Queensland
4.2% - the increase year on year in the number of three bedroom townhouses in Queensland
Median rents
2.4% - the increase year on year in median rents for two bedroom units in Brisbane region
5.3% - the increase year on year in median rents for one bedroom units in South Brisbane