Image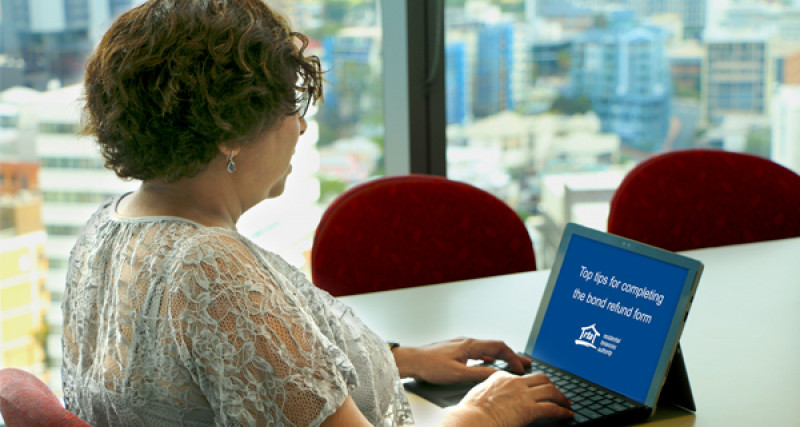 Moving house and vacating a rental property can be a stressful life event involving major costs. In fact, more than half of the dispute resolution requests that the Residential Tenancies Authority (RTA) receives relate to disagreement over how a rental bond will be paid out.
In the weeks leading up to the end of a tenancy, communication between the tenant and the property manager/owner is crucial to prevent bond disputes and ensure an easy exit.
View this video on how to complete and submit a Refund of rental bond (Form 4).
When it comes to vacating a rental property, here are our top five tips for a smooth departure and fast bond refund.
Tenants and property managers/owners should take time to complete the exit condition report and take photos to support the condition of the premises compared to the start of the tenancy. Any issues pertaining to cleaning, rent or damage that may have arisen should be openly discussed and dealt with at the vacate inspection or as soon as practicable.
Have everyone listed on the bond, including tenants and the property manager/owner, sign the Form 4 outlining the agreed bond refund arrangements. Never sign a blank or incomplete form.
Provide full names and contact details (email address, phone number and forwarding address) for all parties on the Form 4.
Check that an Australian bank account has been provided for the bond refund and all the details are correct.
Submit a Form 4 only after the date of the notice to end the tenancy has expired, or after the tenant has vacated the property. You can lodge online or post it to the RTA. Check the image quality of the uploaded form to ensure it's legible.
It's important to note that property managers/owners must not claim a full or partial rental bond if they are not entitled to the monies. If there are no bond claims at the end of the tenancy, the tenant is entitled to a full rental bond refund.
For more information on bond refunds, including average refund timeframes and disputes, visit the RTA website.